When it comes to the fun a slide brings, we offer many options, tall, wide, skinny, space-saving, and more. It all comes down to which slide your children will like such as whether they want to go fast or twirl around. Let's go over the different playground slides we offer!
Spiral Slides
Let's start off with the spiral slides. They come in two options and tend to save space the best while still allowing for a fun ride experience.
Turbo Slide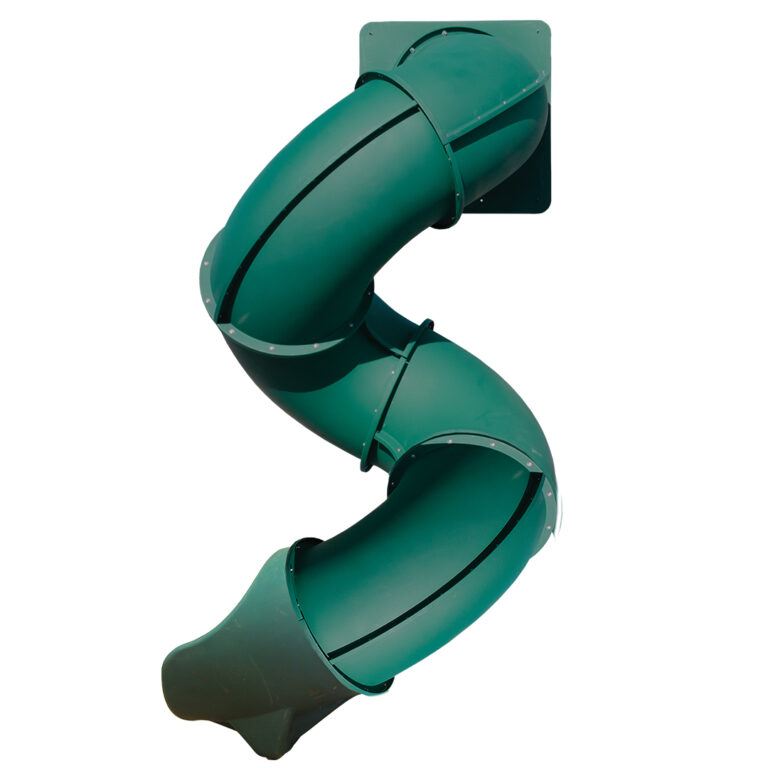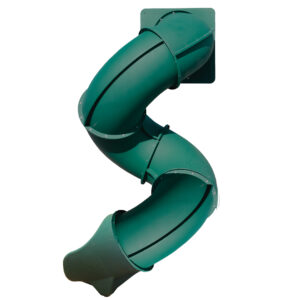 The turbo slide is always a customer-pleaser! Available in five, seven, or nine-foot sizes. Why are slides customer favorites? Depending on your children's wants and desires, some love being on an enclosed slide such as at a waterpark, rushing down the slide in a tube or body slide.
To add extra attention to this slide, add a clear panel! Pleasing the children that love to be enclosed and being able to keep an eye on your children at the same time! A great addition to any playground!
This Slide is best featured on the KTB-2 Turbo, a seven-foot turbo slide! Sure to be a pleaser, design your own today and add this slide!
Straight Slides
A straight slide brings speed and excitement to the backyard! Letting your children feel the rush as they whip down and shoot out the bottom! Let's go over the straight playground slides!
Tunnel Express Slide
The tunnel express slide is built for speed! Available in three, five, seven, and nine-foot giving you the freedom of adding this slide to any playground tower!
What makes this slide fast? This slide breaks the speed of sound by not having any curves or bends and getting straight to the bottom in the quickest way possible, a straight line!
Do your children love going fast? This slide is the one for them! Having the ability to add this to a three-foot tower lets the smaller children enjoy the fun! Add this slide to your playground to bring excitement to the backyard.
This slide is featured on the RL-10 Cliff Lookout, check out that playground or design yours and include it on your custom playground!
Sidewinder Slide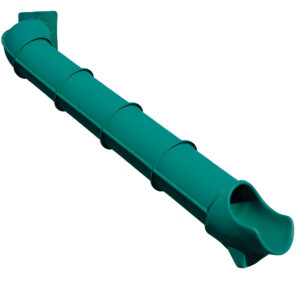 Need to save space in the backyard? Maybe you want the speed the tunnel express provides but don't have the room to add it to your playground. The sidewinder side shoots out of the tower and takes a ninety-degree turn saving the width your playground takes up in the backyard! From there it goes straight just like the tunnel express to bring the rushing speed!
Just like the turbo slide, add clear panels, either a straight panel or a ninety-degree to make this slide really eye-catching and loved by children!
This slide is featured on the Sk-40 Rocky Mountain Climber, or you can customize your own today and add it to any playground!
Avalanche Playground Slide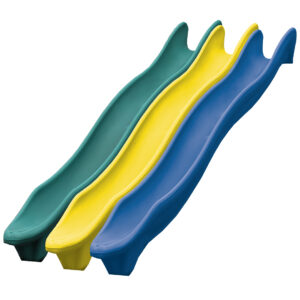 The avalanche slide is one of the traditional slides we offer. Keeping it simple yet fun, adding this slide to your playground has been an element of fun for decades!
The avalanche slide features a wider design as well as a deeper bottom. But what does the deeper bottom do for your children? It keeps your children safe and secure, making sure they do not fall off the slide as they zip down to the bottom.
Safety is a number one priority here at Swing Set Nation, which is why we include this slide on almost all of our designs. Find two of these slides on the C-10 Hideout for families with more than one kid in the family!
Waterfall Slide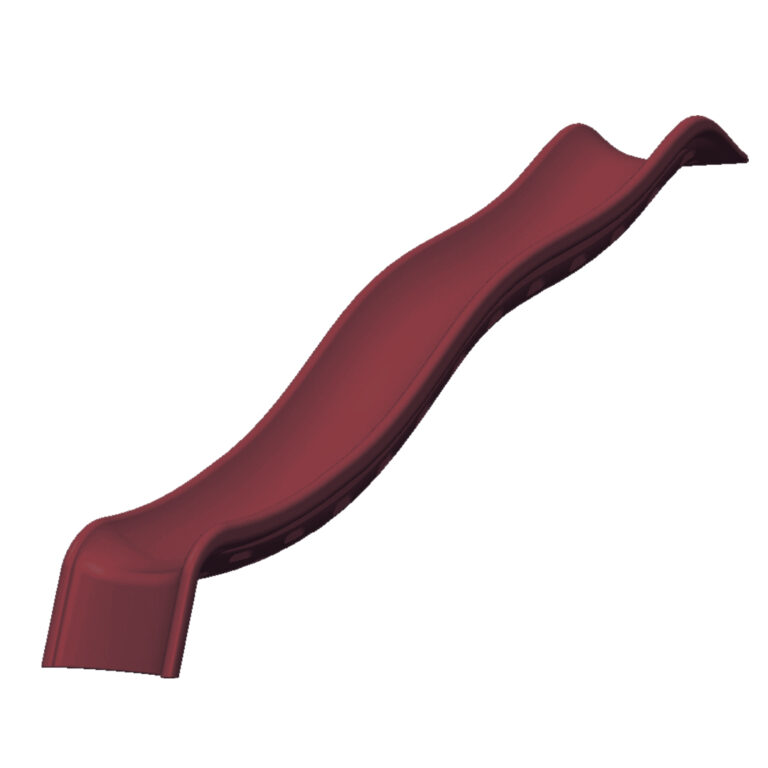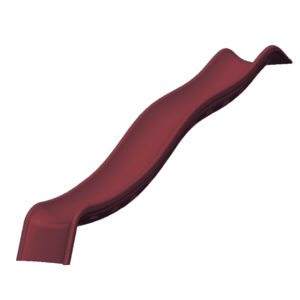 To end the list of the playground slides we offer, here is the waterfall slide. The cheapest and most affordable slide there is! A family favorite for decades, the waterfall slide is the most common slide found on playgrounds all across the world!
Attached directly to the tower, the same as the avalanche slide, it comes in red, blue, green, gray, and yellow! Perfect to match any backyard color scheme to fit in with your landscaping, existing structure, and house!
Find this slide on the KC-10 Deluxe or customize your own playground today and include this slide to bring the fun to your backyard!
No matter what slide you have in your playground, simply having one turns an ordinary backyard into a show stopper and Funland for children! Still, take note of these playground slides when searching our pre-designed playgrounds, a commercial swing set or build your own in our design center!
Stay up-to-date on all things Swing Set Nation including new designs, and offers plus exclusives!