Throughout 2021 customer's trusted us to build the perfect backyard swing set for their family to enjoy year after year! To help our future customer's decide we are laying out the best swing set's of 2021 to help alleviate the stress of deciding which one! Check these out!
Mountain Climber Swing Set's
The mountain climber series is always a popular option! It incorporates several additions that a standard tower would have to add. Check out these models that were in our best swing set's of 2021 category!
SK-15 Mountain Climber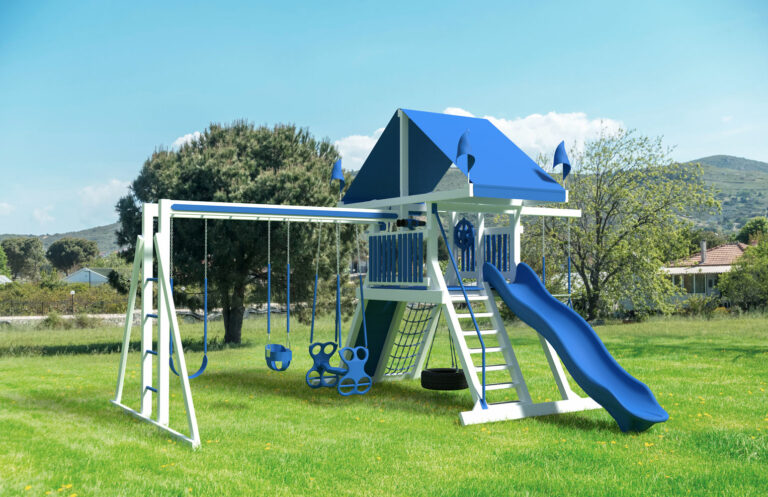 Always a popular option, the SK-15 features everything the mountain climber series comes with standard, such as the rock wall, rope wall, stairs and an avalanche slide but what makes this swing set great is the swing beam's! This set features the monkey bar 3 position swing beam coming with a glider, baby swing, and a belt swing, maximizing the fun for this swing set. This set also features the 1 position swing arm which mounts above the slide and gives this set an extra space for a swing, coming standard with a trapeze bar!
SK-30 Mega Mountain Climber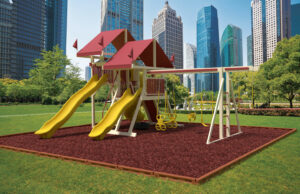 Growing ever more popular year after year the SK-30 mega mountain climber is a great backyard swing set! Coming standard just like the sk-15 it features the basis of the mountain climber series with the addition of the 4 position monkey bar swing beam adding that extra climbing element! What makes this swing set special is because it adds a seven foot deck height on the side accompanied by a 14′ avalanche slide for the upmost amount of fun!
Playhouse Swing Set's
The playhouse series is for children who wanted to be secluded, have a place to themselves! Great for hanging out with friends, eating lunch, warm play in the winter, or a great place to read a book!
C-10 Hideout
A tiny house, the c-10 hideout is a great backyard swing set! Featuring the enclosed area for a playhouse, fit with a walk in door for the kid's, two working windows with screen's and shutter's. This set is loaded with fun, complete with the 4 position monkey bar swing beam, rock wall, 2 access ladder's, and a bubble panel. For the slides, it is loaded! Double avalanche slides for your kid's to race down, and a 7′ turbo slide to quickly escape the cabin! We can't forget about the wrap around porch to complete this little tiny house! No wonder it made the list for the best swing set's of 2021!
C-2 Turbo Escape
A great backyard addition, the c-2 turbo escape! Complete with the great playhouse our customer's know and love and a front porch to add the extra curb appeal! Single 3 position swing beam fixed with a glider, trapeze bar and a belt swing for your kid's to get the most out of the rides! Want easy access? This playhouse delivers, featuring a 12′ ramp with rope railing to easily access your tower! The c-2 turbo escape has all the rides you need! Including a 10′ avalanche slide to slide down then run back up to do it again and also a 7′ turbo slide to easy escape the invading friends in the clubhouse!
Open Tower Swing Set's
An open tower swing set has only railing around the upper portion. These swing set's are extremely popular for parents who have younger children so they can keep an eye on them. Let's look at some of the most popular one's!
A-5 Deluxe Swing Set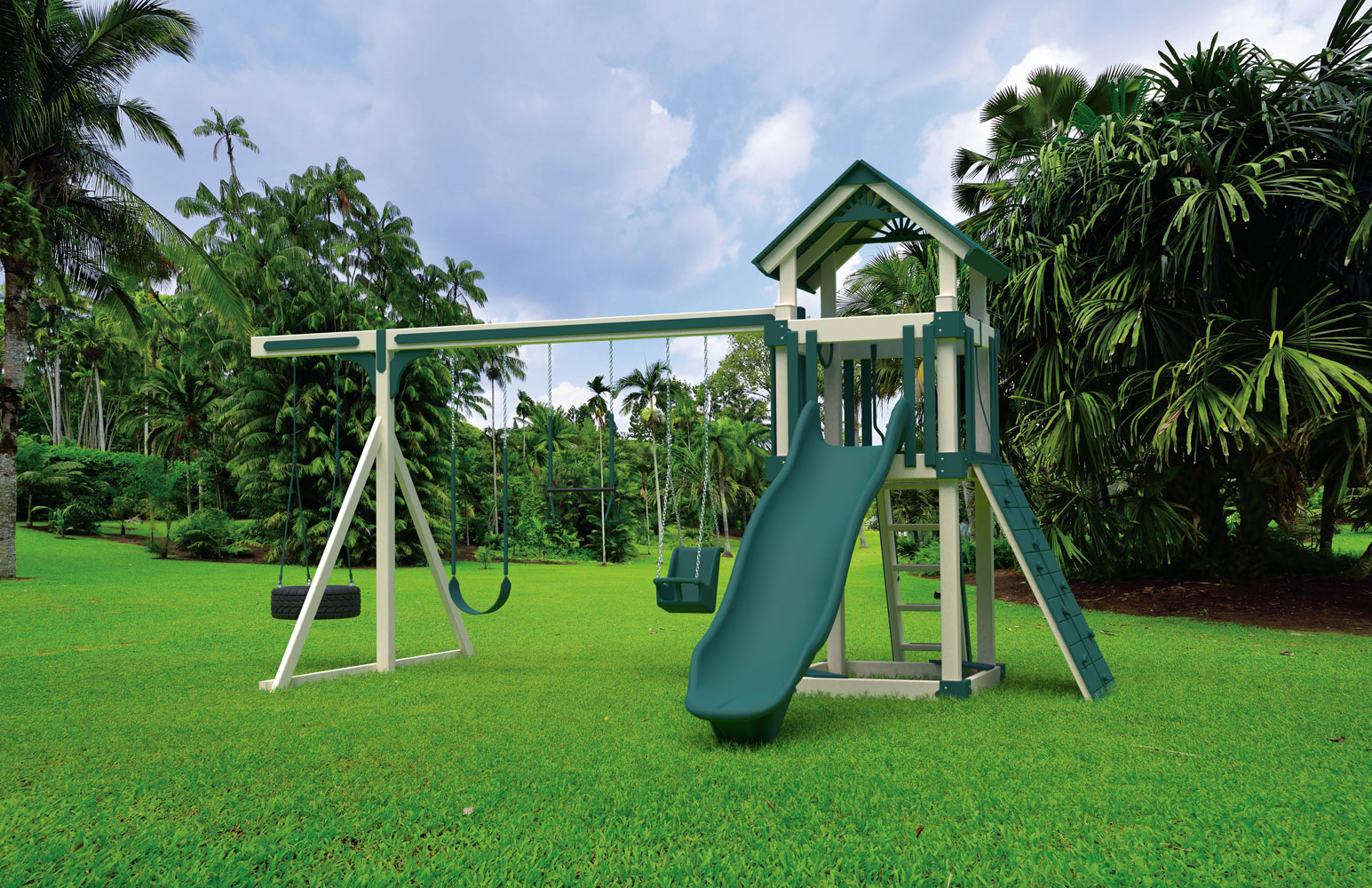 A best seller year after year, the A-5 Deluxe! A simple, cost efficient, yet fun swing set! Featuring a 5×5 open tower allowing for a fair amount of play space and also allowing for multiple area's to add special elements! This tower is equipped with a rock wall, access ladder, and a 10′ avalanche slide. Finished with a 4 position standard swing beam with a 4 rope tire swing, belt swing, deluxe baby swing, and a trapeze bar! But why is this set so popular you may ask? This set features great climbing elements, budget friendly and space efficient, meaning it brings a great amount of fun without sacrificing a large amount of yard space!
KC-10 Deluxe Swing Set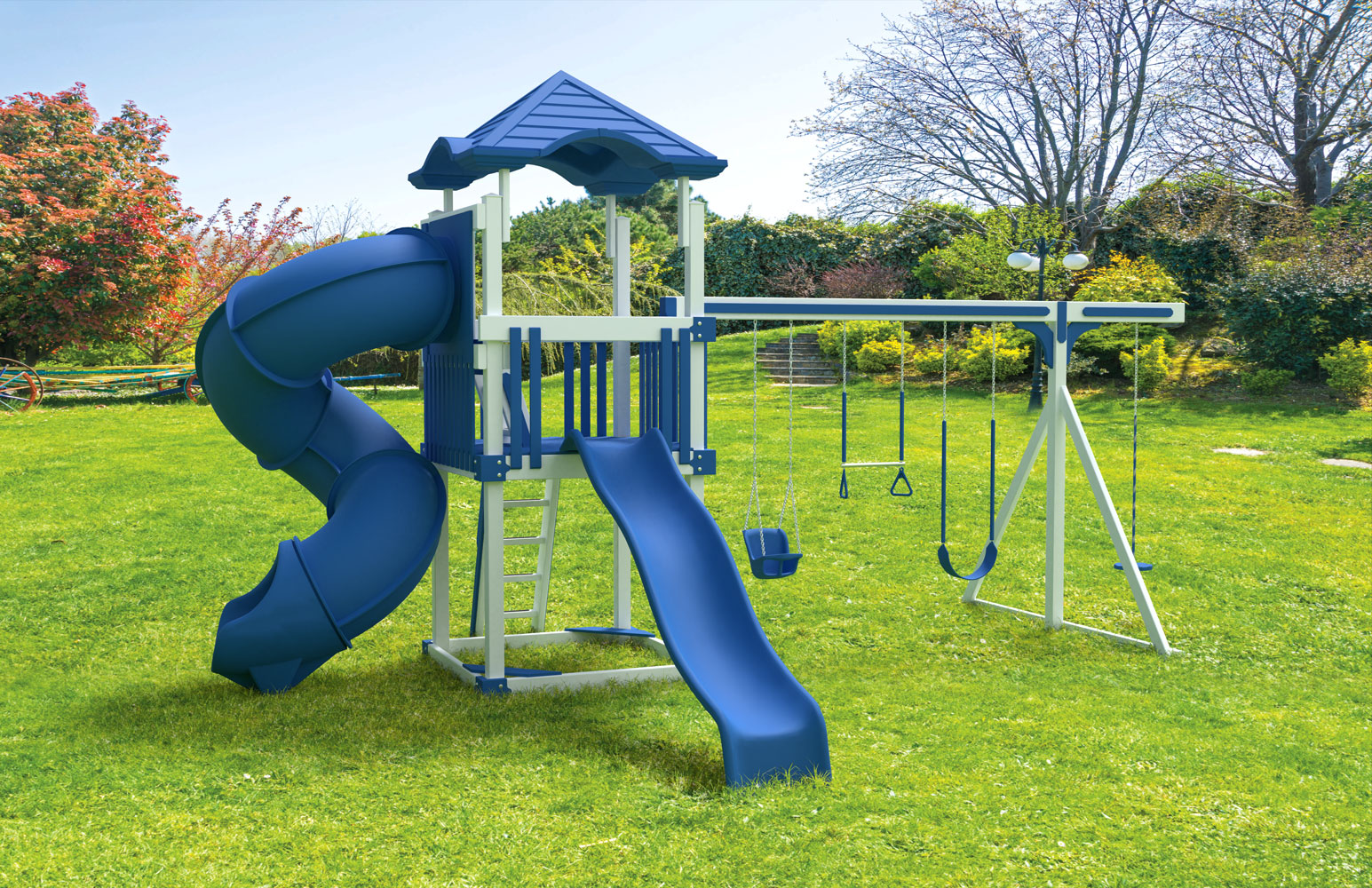 The large slide draws everyone's eye to the KC-10 Deluxe! Being over 12′ tall this backyard swing set is a eye catcher! Featuring a 5×5 play deck providing an ample amount of play room this set brings the fun! On the play deck a small step ladder allows access to a 7′ tall turbo slide while on the front it features a 10′ waterfall slide, read to zip down! A 4 position single beam is connected to the tower with a deluxe baby swing, trapeze bar, belt swing, and a cyclone disk that brings back the childhood memories in everyone! This set completes our list of the best swing set's of 2021!
Here at Swing Set Nation, we hope this makes the purchasing process easier for you! Highlighting the best swing set's of 2021 our customers are enjoying day after day! Design your own or find the right pre-designed set for you today!
Stay up to date on all new designs, styles, and discounts here at Swing Set Nation ⬇️