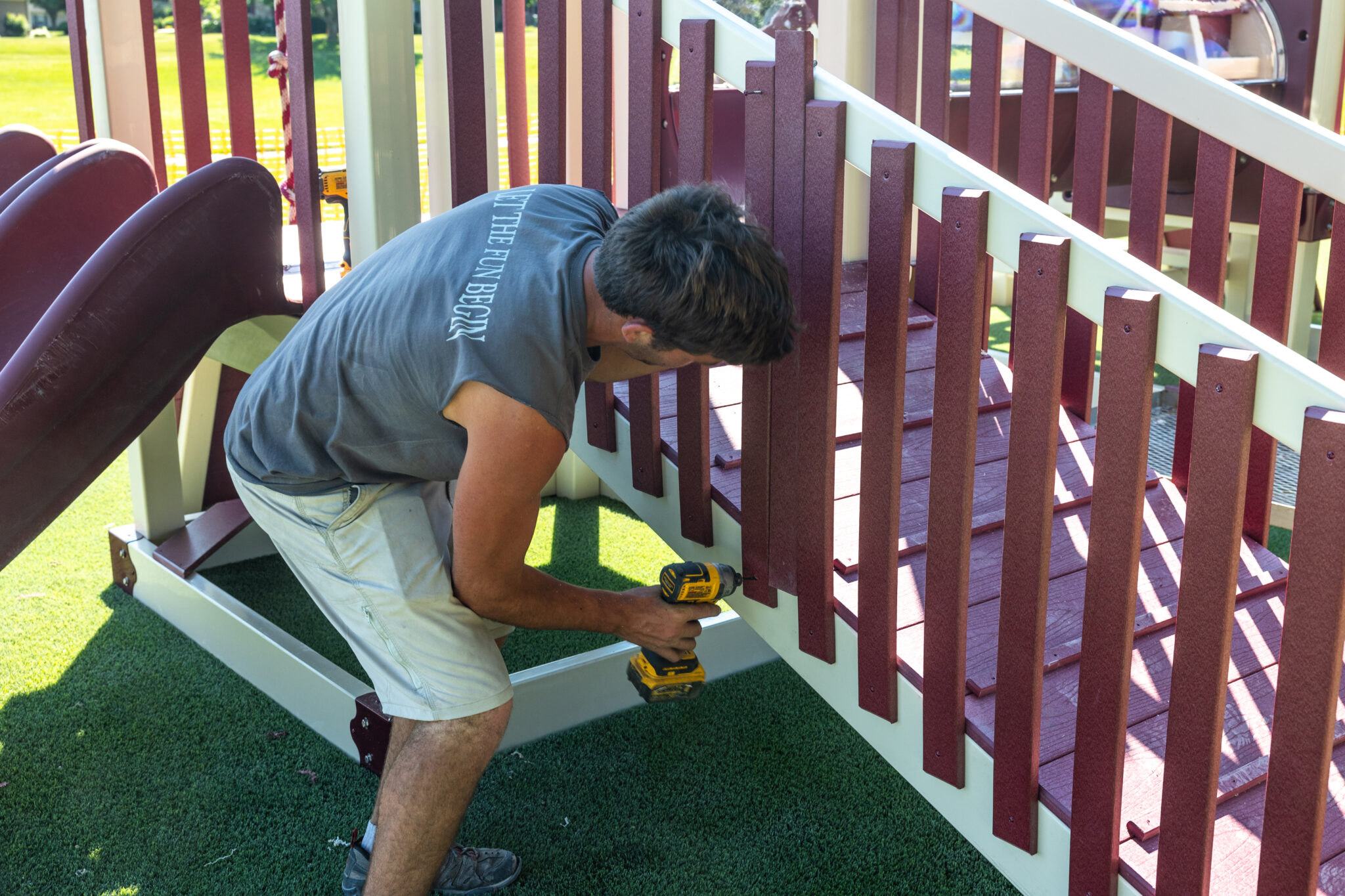 Hassle Free Swing Set Delivery
Not only do we sell the sturdiest and most beautiful playsets in New York, but we also offer professional installation to further accompany our hassle free buying process. Our crew with screw, lag, and nail your playset together with the only need from you, the customer, is to point where you'd like the playset! 
Our swing sets for sale are the heaviest on the market, which comes from our build materials. This is why it's best to have our crew install your kid's dream swing set. Depending on the size of the playground, our crew can typically install the structure in 1-2 hours for smaller sets (sometimes even quicker) or for larger playsets up to 6 to 8 hours. Don't waste any weekends plus alleviate stress by utilizing our delivery and installation!