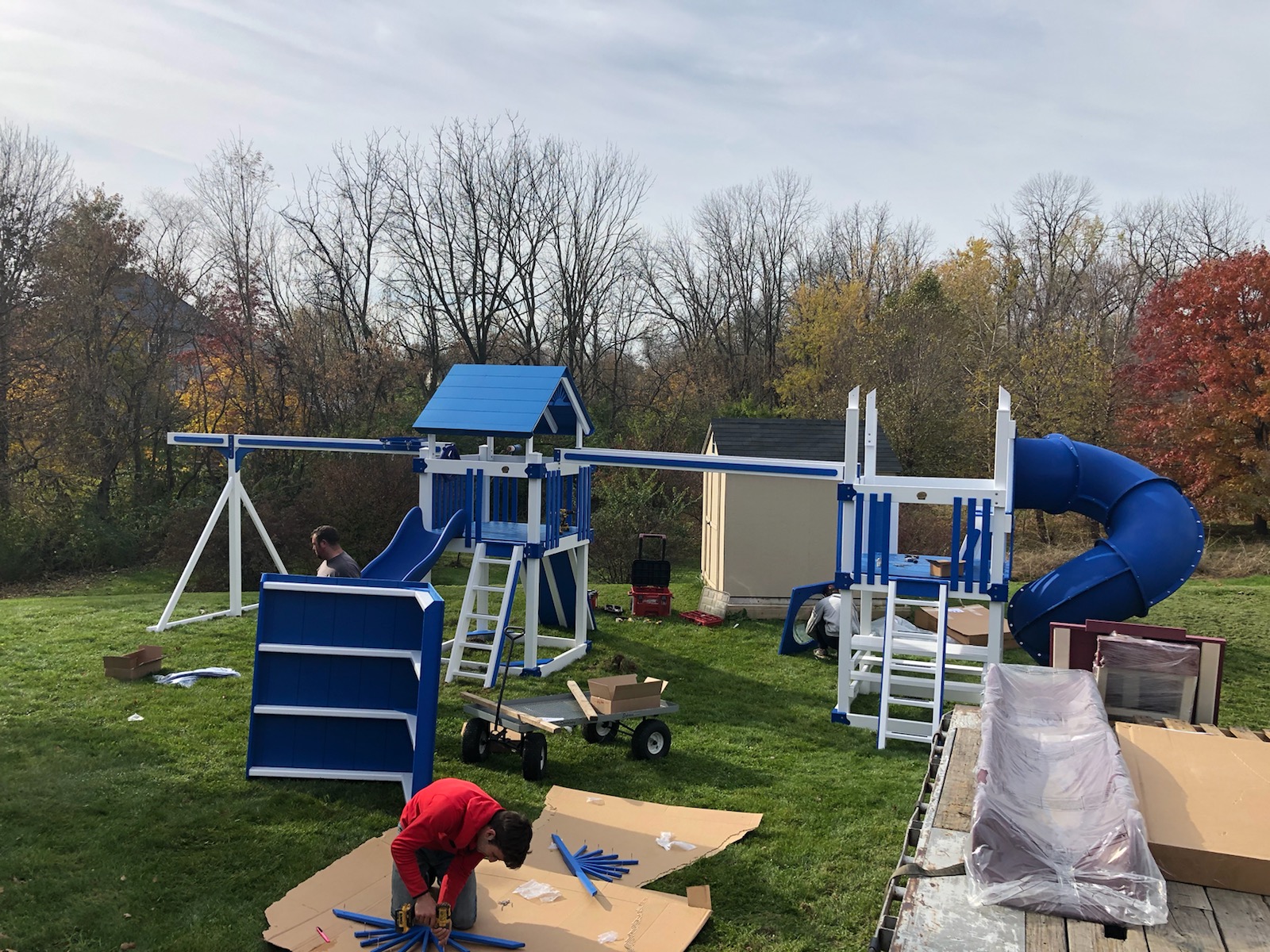 Hassle Free Swing Set Delivery
Looking for a one stop playground shop? Well here at Swing Set Nation, we believe that simplicity is key. No need to spend countless hours and give up a weekend, or even two, just to try and put together a "pre-assembled swing set" that comes in multiple boxes and with instructions that are difficult to understand. 
We understand the hassle and stress that comes with swing set kits. That is why we have a professional swing set installation crew that will deliver and install your new backyard play set right to your property. Ensuring that all components are brand new , free of any scratches or imperfections. As well as your swing set will be anchored properly to maintain stability! Depending on the size of your custom playground, the install time can vary. Smaller playgrounds can take as little as an hour for our crew, while large swing sets can take upwards to 5-6 hours, but rest assured, by the end of the day your kids will be running and jumping for joy!